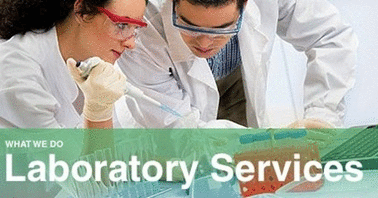 LOOKING FOR QUALITY, FAST AND AFFORDABLE ASBESTOS TESTING OPTIONS?
Asbestos Testing Special $22.00/Sample*. AIH Laboratory offers reliable, fast and affordable Asbestos Analysis for the clients. Quality Results: AIH Laboratory is accredited with NVLAP (Lab Code: 500079-0) program at NIST. Fast Results: Available Fast Turnaround Times: 1-hour, 2-hour, 4-hour & 24-Hour Affordable: $22 Per Sample for a 5-Day Turnaround Time.Three convenient ways to send samples to AIH Laboratory in person, drop box or read more
COVID-19 UPDATE
AIH Laboratory is currently OPEN; however, service disruptions may occur any time due to current COVID-19 pandemic. Clients are encouraged to use rush turnaround times of <24 hours if their project deems urgency. First and foremost, our BCP (Business Continuity Plan) ensures the health and safety of our employees, so we can continue to deliver and support the analytical services you count on. In case of service disruptions, the turn-around time will be paused from the moment disruption begins. The turn-around time will resume when the service starts. Our website and email (frontdesk@aihlab.com) will be the primary mode of communication and announcements. Your anticipated cooperation and patience are greatly appreciated.
AIH LABORATORY-SPECIALIZING IN ASBESTOS TESTING IN BUILDING MATERIAL
The experienced staff at AIH Laboratory has established a strong presence in the analytical testing industry, specializing in conducting asbestos analysis utilizing Polarized Light Microscopy (PLM) Method. The laboratory maintains an accreditation through NVLAP (Lab Code: 500079-0) for asbestos bulk (Linked Cert & Scope) and AIHA-AAR for asbestos in air fiber analysis.
IN-PERSON

We are open Monday-Friday (8:30 AM-5:30 PM) Weekends (on Call ) & After Hours (on Call)
Methods of Payment: Cash, Check & Visa/MasterCard
DROPBOX

The dropbox is located by the door of 2556 West Woodland Dr, please make sure you have proper paperwork enclosed with the sample in a seal proof plastic such as a Ziploc bag.
MAIL

You can also mail the samples to our laboratory. The address is 2556 West Woodland Dr Anaheim, CA 92801. Submit your information online and pay using paypal.